The ONLY Fitness Program in Montgomery County, PA that meets you where you're at, so you can; Get in the BEST shape of your life while slowing down the aging process!!
Has your body become a limiting factor in your enjoyment of life?

Are your past injuries and current pain too much to bear?

Do you have a fitness regimen individualized to your abilities?
Dear Friend,
It is your right to Age Well and live a life free from all ailments, as far as practicable. Getting older DOES NOT have to include; soft bones, saggy skin and limp muscles. If you want to move without pain, look better without surgery and live independently until the day you die, keep reading! 
You can pay the doctor for medications. You can pay the surgeon after it's too late. OR, You can spend your money on preventative and maintenance strategies with us. You have the choice, because you're going to pay someone. We will help you take a holistic approach to your health and well-being, while guaranteeing the results you've always wanted!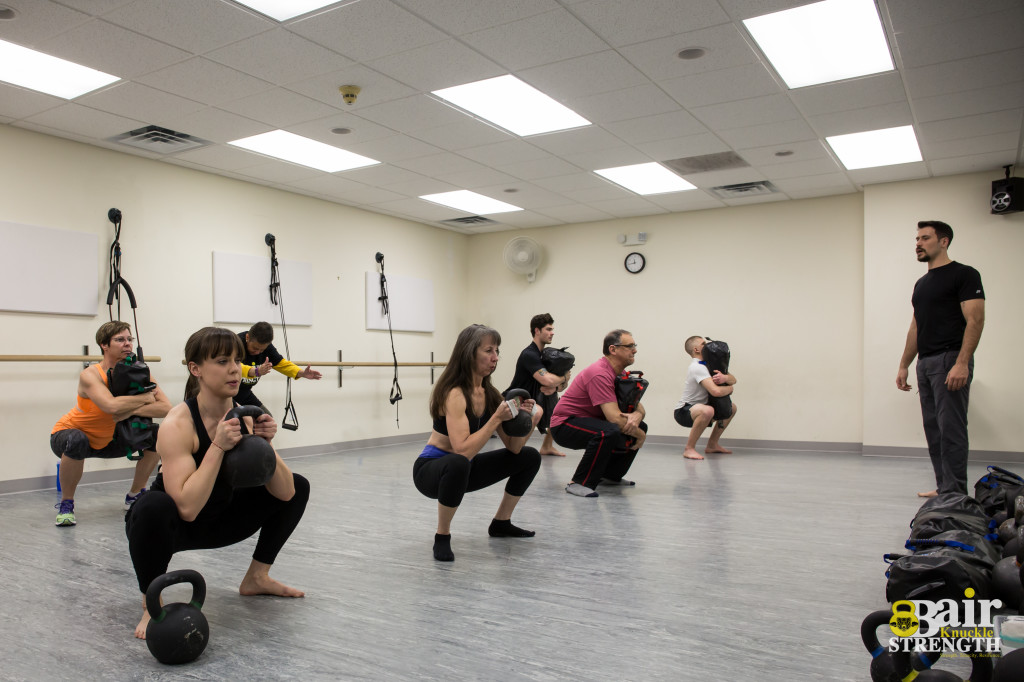 Get the guidance to change your lifestyle today!
At Bair Knuckle Strength we offer an authentic, genuine and individualized approach to your well-being. We're the only fitness program in Montgomery County, PA that teaches you how to: move without pain, lift weights safely and slow down aging! And it's all tailored to your fitness level, while being in a friendly, supportive community.
It doesn't matter your age. It doesn't matter if you've never done strength exercises before. It doesn't matter if you're scared. All that matters is whether or not you are committed and serious enough to make DRASTIC changes, NOW!
Are you?
We provide group classes, semi-private training, private sessions, online coaching, instructor development and more to the residents of: Fort Washington, PA near Blue Bell, PA, Dresher, PA, Lower Gwynedd, PA, Ambler, PA, Springhouse, PA and surrounding Montgomery County, PA.
See what our Students are saying…
"A Great Trainer For Any Goal" - 9/10
I offer an interesting perspective on John's work, as I interned with him for two months. I have been one of his clients for about two years, and I've seen my mother, father and 70-ish year old grandfather all get serious results, under his guidance. 
John's unique training philosophy is to maximize results, while minimizing necessary recovery time. There have been times working with other trainers, that my legs would be sore for two full days after working out. With John, this is never the case. He believes that getting strong and getting sore, are two different things. Sure, he realize the muscles need to break down to build up, but if training makes you sore for 3 days, then that is two extra days your body is out of commission. Why not work till you're tired and only a little sore, recover for one day and return to training the next. Furthermore, he also realizes, that you're most likely to seriously injury yourself, when you continue doing heavy work under heavy fatigue.
As a person John is kind, caring, and always thinking about the long-term impact on your body (very important in weight training). As a trainer he is a Kettle-Bell specialist, who also favors body weight exercises (and the barbell for deadlifts and few others). He is well-read in exercising literature and his knowledge has made him very flexible in training. John has trained with Pavel himself, and I've had several discussions about both, The Naked Warrior and Convict Conditioning with him.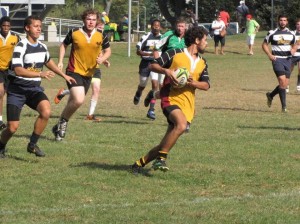 When I first entered college, I joined the rugby team. Having previously been a tennis player, I had to significantly alter my exercise program. John (who was a high school football lineman) taught me the proper form for heavy deadlifts and why they would be better at improving my rucking skills, than squatting. Now they are the core of my training in college. At 140 lbs, I'm able to deadlift 260 lbs regularly and have pulled 280lbs, double my bodyweight, thanks to him. Aside from deadlifts, my training consisted of more difficult pull-up variations, plank-based core work, shoulder presses, kettlebell swings, goblet squats and farmer's walks. One day when I was to tired, he taught me how to improve my rugby tackling skills and made a training session out of that (like I said, a very flexible trainer).
After working out with him for a year, I asked him what he could do for an old man. John's response, was to help improve the quality of his life. My grandfather's 70th birthday was coming up and he had just rededicated himself to losing weight. Previous attempts (which only included dietary changes) did not have enough success. Although he only attended half a dozen sessions (My family's paid gift to him), he is in the best shape he's been in almost twenty years. 
John also understands, if you've just gotten out of physical rehabilitation of an old injury, how to work with this. He is very good at finding stress points in the body, giving a movement screening, while restoring and maintaining the bodies mobility/flexibility. He gave me a functional movement screening, first thing, to check for favoritism and imbalances in my body. Not all trainers know how to do this and I suggest looking into it yourself (whoever you are) as it teaches you much you probably do not know about your body.
Through training, John has helped me gain confidence on the Rugby field, where last semester I was awarded Most Improved Player. The Resolve to conquer the class room and as a young man in college, have the energy, to responsibly enjoy college life, while maintaining a healthy, rewarding lifestyle. I would recommend him to anyone looking for real results and can't wait to continue working with him the future. - Ryan Zeitzer / Fort Washington, PA, United States/ Ursinus College Rugby
A safer, individualized approach to fitness.
We customize the program to you.
If your fitness goals include any of the following, we can help you achieve them:
Training for Life – to cherish every moment
Functional Strength – to perform everyday activities and sports
Pain Free Movement – to keep up
Fat Loss – to look better
Muscle Building – to be capable and strong
Weight Loss – to feel better
Healthy Bone Density – to avoid injuries
Slow Down Aging – to remain confident
Maintain Physical Independence – to be yourself, always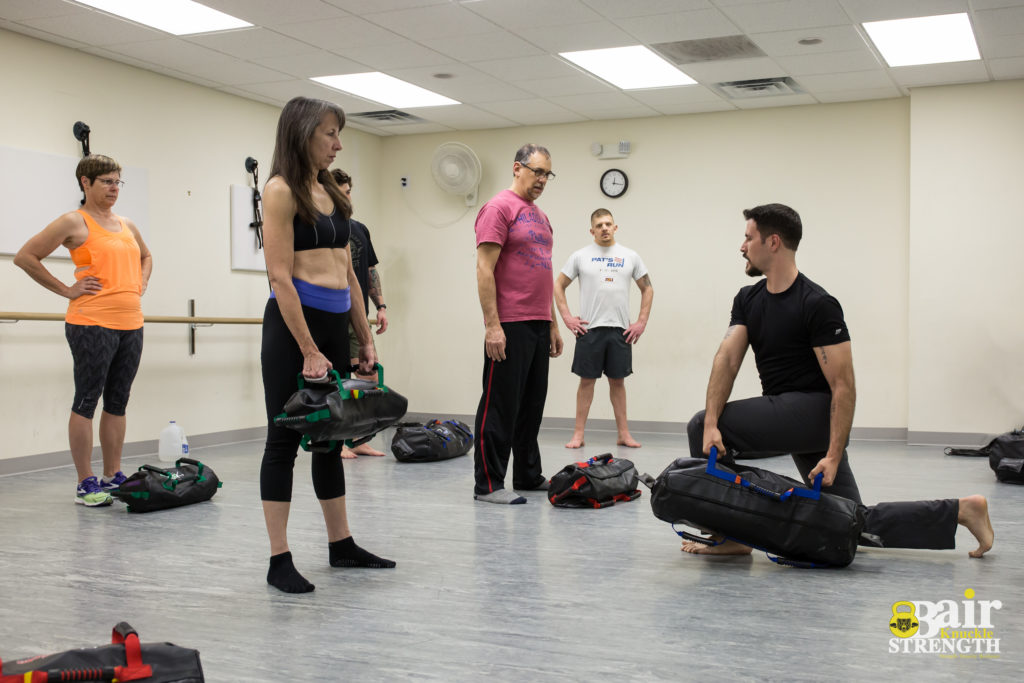 You don't need to be in shape or lose weight before joining
We will build you up, not beat you down!
Safely and rapidly improve your strength, mobility and fitness while reducing stress, increasing bone density, sparing your joints and building lean muscle.  You will do the right amount of work to produce maximum results and move you quickly toward your goals.
Finally, we offer a risk free, 100% money back Guarantee, so, you really have no excuses, do you?
Are you Ready? 
Click Here to Schedule your FREE Trial!!!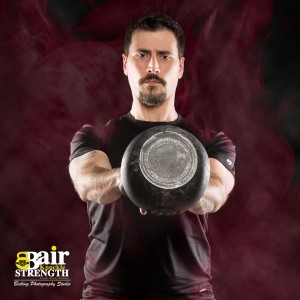 Be Well,
                John Bair
Move Stronger. Live Longer.