"Professional, Positive, Patient...." - 10/10
 A retired grandmother, Michelle Fournier, 61, wanted to maintain her Independence: "When I first started working with John, I was an out of shape 61-year-old that had spent most of her life avoiding any kind of formal fitness program. As a cancer survivor, I knew that an improved fitness level would be essential to sustain good health, but had little confidence that I would be able to succeed, given my perceived coordination problems and past experiences with overbearing gym teachers. John listened carefully to my concerns, and crafted a fitness program that allowed me to overcome my gym phobia and achieve my wellness goals.
From the beginning, it was very clear that John believed in positive reinforcement....he never failed to mention any little improvement in my form or strength. His kind confidence in my abilities made me begin to believe in myself and motivated me to push a little harder each day. At this point, I have incorporated physical activity into my everyday life and exercise has become something that I enjoy on a daily basis. John's gentle suggestions regarding nutrition were also invaluable to me.
John's patience level always came through, since fitness activities were initially uncomfortable and somewhat foreign to me. He was always supportive, and never showed a moment's frustration when walking me though an activity for the umpteenth time. With John's guidance, I can sincerely say that I can do anything that I set my mind to….there really is no fitness activity that I am afraid to try to master.
Because of John's amazing coaching and expertise, I am now an energetic, fit lady who works out daily and hates to sit still. I am 15 pounds lighter, incredibly stronger and much more confident. I am well on my way to becoming the very best that I can be! I genuinely appreciate everything John has done to support and encourage my fitness journey." - Michelle Fournier, Upper Gwynedd, PA
"AWESOME!" - 10/10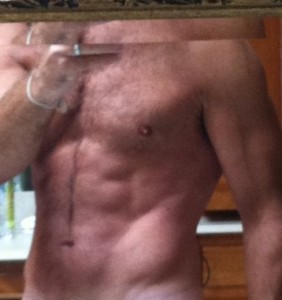 S. D. - Busy Entrepreneur and Father, 45, wanted to look his best in the boardroom and the bedroom:
"Well, from the first session, I knew John was a professional. Everything was explained, not only verbally, but being a visual learner myself, it was shown to me. Within a couple of weeks there were visible results. Not just losing a couple of pounds but actual body sculpting! Kettlebells are an awesome workout as it works multiple body parts simultaneously in addition to being a great cardio workout as well.
Kettlebells can be intimidating at first, but John will not let you progress until your form is correct. For this reason, among others, it is very easy to put your full trust and confidence in John as a trainer who will get you where you want to be. John has the ability to know exactly how hard to push you, when to back off and when to introduce new exercises. This knowledge only comes from years of experience and he is able to apply that knowledge to help me achieve my goals.
I can't say enough about John and the job he's done for me. I know there a lot of trainers and fitness experts out there but John not only has the RKC training background but has the unique ability to identify with people as individuals and get them to where they want to be." – S. D., Springhouse, PA
"Strength is Kettlebell. John Bair knows Strength." 10/10
Before I trained with John I was a hunched over, computer desk typing, tired and depressed individual only dreaming of a better future. I am a former Division I Athlete and was frustrated with being lazy and tired! I had tried to get back into a routine on my own, watching different videos but was not able to get the lasting results I wanted.
After too many weekends wasted lying on the couch with my kids instead of playing with them; I reached out for help. After a short time training with John my entire perspective on life has changed! I have energy and a positive outlook on life, I eat right, and I look forward to challenging my body each day and increasing my mood and confidence. My posture has improved, and I jump out of bed in the morning, excited to play with my kids!
John will diagnose your problem areas, which in my case was due to years of working behind a desk. If you are tired of failing, get some help, John has shared with me such valuable information about over-all well being and has the ability to teach you how to maintain a healthy lifestyle. Find the courage to want to change, and then allow John to show you how. - Jane Altemus / Lansdale, PA, USA
"A Great Trainer For Any Goal" - 9/10
I offer an interesting perspective on John's work, as I interned with him for two months. I have been one of his clients for about two years, and I've seen my mother, father and 70-ish year old grandfather all get serious results, under his guidance. 
John's unique training philosophy is to maximize results, while minimizing necessary recovery time. There have been times working with other trainers, that my legs would be sore for two full days after working out. With John, this is never the case. He believes that getting strong and getting sore, are two different things. Sure, he realize the muscles need to break down to build up, but if training makes you sore for 3 days, then that is two extra days your body is out of commission. Why not work till you're tired and only a little sore, recover for one day and return to training the next. Furthermore, he also realizes, that you're most likely to seriously injury yourself, when you continue doing heavy work under heavy fatigue.
As a person John is kind, caring, and always thinking about the long-term impact on your body (very important in weight training). As a trainer he is a Kettle-Bell specialist, who also favors body weight exercises (and the barbell for deadlifts and few others). He is well-read in exercising literature and his knowledge has made him very flexible in training. John has trained with Pavel himself, and I've had several discussions about both, The Naked Warrior and Convict Conditioning with him.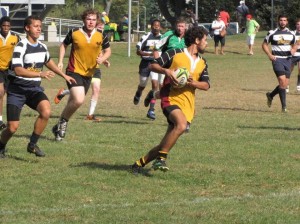 When I first entered college, I joined the rugby team. Having previously been a tennis player, I had to significantly alter my exercise program. John (who was a high school football lineman) taught me the proper form for heavy deadlifts and why they would be better at improving my rucking skills, than squatting. Now they are the core of my training in college. At 140 lbs, I'm able to deadlift 260 lbs regularly and have pulled 280lbs, double my bodyweight, thanks to him. Aside from deadlifts, my training consisted of more difficult pull-up variations, plank-based core work, shoulder presses, kettlebell swings, goblet squats and farmer's walks. One day when I was to tired, he taught me how to improve my rugby tackling skills and made a training session out of that (like I said, a very flexible trainer).
After working out with him for a year, I asked him what he could do for an old man. John's response, was to help improve the quality of his life. My grandfather's 70th birthday was coming up and he had just rededicated himself to losing weight. Previous attempts (which only included dietary changes) did not have enough success. Although he only attended half a dozen sessions (My family's paid gift to him), he is in the best shape he's been in almost twenty years. 
John also understands, if you've just gotten out of physical rehabilitation of an old injury, how to work with this. He is very good at finding stress points in the body, giving a movement screening, while restoring and maintaining the bodies mobility/flexibility. He gave me a functional movement screening, first thing, to check for favoritism and imbalances in my body. Not all trainers know how to do this and I suggest looking into it yourself (whoever you are) as it teaches you much you probably do not know about your body.
Through training, John has helped me gain confidence on the Rugby field, where last semester I was awarded Most Improved Player. The Resolve to conquer the class room and as a young man in college, have the energy, to responsibly enjoy college life, while maintaining a healthy, rewarding lifestyle. I would recommend him to anyone looking for real results and can't wait to continue working with him the future. - Ryan Zeitzer / Fort Washington, PA, United States/ Ursinus College Rugby
Life saver! - 10/10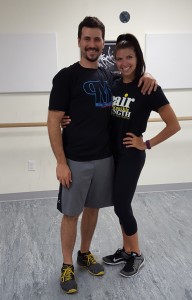 Back in June, I was workout-aholic. Working out 5-6 days a week spinning, lifting, bootcamps you name it I was there. I barely had any rest time.
Preparing for a dance show, rehearsals and teaching dance every day my body couldn't handle it anymore. My shoulder decided to pop out which then caused constant pain in my back. I took a couple weeks off and went to a dr to find nothing was torn but I had chronic overuse of the shoulder ( Welcome to be being a dancer)
I was told I had to cut back on the lifting and go to PT. I did not like the sound of that because all my dance moves consist of pushing, lifting and being strong. That is when I decided to see John!
The whole month of August John helped me focus on where my movement should be triggered from, changed my breathing method, and help me condition my body in the right way.
Within 4 weeks of taking home everything I learned in one session plus my PT I went from 5% mobility to 75% and now 2 months later I am feeling stronger and feel about 90% better. It can only get better from here!
I can not thank John enough! He makes you feel confident, helps make you the best you can be and is fun to work out with! - By Kelli Moshen / Fort Washington, USA
"PT to PT... Physical Therapy to Personal Training" - 10/10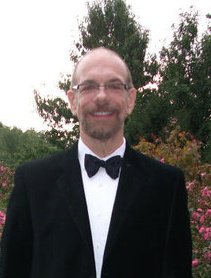 John is a really wonderful trainer and a great person as well. I worked with John for well over a year and had a great experience with him. After losing 165 pounds and being in great shape, I had some major setbacks. I gained back a chunk and got seriously deconditioned.
John started out nursing some major tendon problems, moved to dealing with some structural and movement issues, gradually reintroduced cardio and strength training. He used his deep knowledge of physiology, his extensive experience with kettlebells, an innate sense of psychology, his unique approach to functional movement and most of all, his compassion to be a great teacher, trainer, friend and guide to me. 
I never thought I would be able to swing a kettle bell with my back problems, but John was patient and knew he would get me there... We strengthened my back. We strengthened my abs. We perfected my form. We started slow and low reps and built up over time. Next thing you know, I was swinging 16, 20 and 24 kgs for well over 100 swings... YEA!!!! Quite an accomplishment for me... and I think John was as proud as I was.
That's the way he is... he cares. He cares deeply and truly. John got in touch with me as a person, not just a body to train. He became a man whom I will consider a great friend forever. I would highly recommend John Bair! - Steven Winokur / Ambler, USA 
"Amazing" - 10/10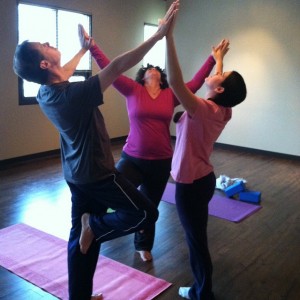 I have been training with John for over 3 years.
He is an amazing person and I look forward to my weekly workouts.
My mobility and strength have increased greatly since starting to work with John.
I feel stronger, healthier, and more flexible. Not only do I train with John, but he trains my husband and my 21 year old son.
He has also worked with my 18 year old daughter and my 70 year old father.
That is a testament to what my family thinks of him. - Randi Z / Fort Washington, United States
"John helped me get there - 19,340 feet" - 10/10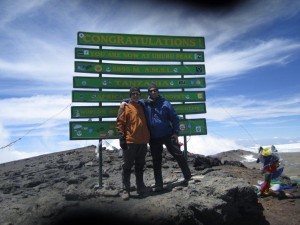 Allan Olitsky, 68, unleashes his Grizzly on Kilimanjaro: "I retired last June as an Assistant Dean at Penn Dental School. I had been very sick but was beginning to feel better and decided to set a goal for me to reach. That goal was the 19,340ft summit of Mt Kilimanjaro in Africa. After doing some research, I started training with John. He had his work cut out for him. I was about 50lbs over weight and very much out of shape.
John presented me with a tailored training program that was perfect for me. We worked on stretching exercises almost exclusively at the beginning and then moved into other areas as I was able to. I lost over 35lbs between John's program and other exercises that John suggested. After almost six months of training, the time came for me to leave for Africa in pursuit of my dream.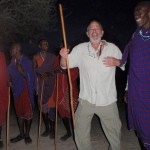 My son and I reached the summit after seven days of climbing. I felt great. I achieved the goal that I had set for myself, in a large part because of the training that John given me - and his unwavering perseverance. Not many trainers would have the patience to plan a program for a 68-year-old out of shape old person but John did. I can't recommend John more highly as a dedicated trainer and a caring individual." Allan Olitsky – Lansdale, PA
"No More Back Pain" - 10/10
A Former Runner, Barbara Osinski, 67, gets a new stride! "John is the best personal trainer in my experience. I have worked with a total of five. My need for personal strength training stems from early onset osteoporosis, bulging disk in lower back and misaligned hips due partly to inherited body structure and partly 20 plus years as a runner. I wanted to feel strong and be able to play better golf without chronic back pain. Also, I need to keep my body in balance to avoid the acute back pain I suffered roughly 15 years ago. I was debilitated for over a year. In pain. Depressed. I never want to be that person again.
John totally " gets" me! He understands that I'm not trying to get buff or lose weight, which of course I would like but I am realistic about my age, body type and lifestyle. John pushes me but knows I don't want an injury.
When I finish a workout with John I always feel better and stronger than when I walked in . John has crafted a great at home program for me also . It is a program that works on my core and can be done anywhere with no fancy equipment.
If only I could take John with me when I travel to Naples. Florida. He is even helping me find someone there so I can continue our work and progress even further. Thanks, John. - Barbara Osinski, Ambler, Pa/Naples, Fl
A Super Hero in the Field of Physical Fitness!! - 10/10
I discovered Bair-Knuckle Strength and John while searching the internet for a gym that specialized in kettlebell training.
I had experience with kettlebells years ago and knew they were a great tool to get in phenomenal shape.
Boy did I luck out!!!
Not only is John an expert in Kettlebells, Ultimate Sandbags, Functional Movement, Indian Clubs, among a host of other things; but he is also an expert in dealing with people (most important in my opinion).
The care he shows his clients is like nothing I've ever seen before.
He truly understands human physiology, and tailors workouts for each student based on their own goals, abilities and experience.
Each student in John's class shows progress in a short amount of time.
Not only do you gain strength, but you become a healthier person under John's instruction.
Bair-Knuckle Strength is a safe, friendly and unintimidating place to get in shape. John is a leader, trailblazer and true Super Hero in the field of physical fitness.
I highly recommend Bair Knuckle Strength if you're looking to get in the best shape of your life.
By D.C. / Phila, US
"Awesome Experience and Training" - 10/10
I have been working with John for the past 6 months. To say the least my body is going through a remarkable transformation. Increased strength, flexibility, and endurance.
John's unique combination of Kettlebell expertise and Functional Movement background has enhanced my workouts and made my time with John outstanding.
I would recommend him to anyone looking for a fully customized unique workout routine. - Bruce P / Lower Gwynedd, USA
Training for life with the best - 10/10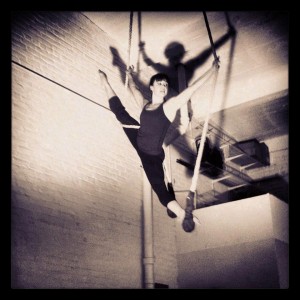 Sarah Dziomba, 31, Dance Teacher, Choreographer, aspiring strength coach.
When I started training with John in January 2015, there were a lot of questions thrown my way. "Why do you need to work out?" "You're already in great shape." I thought, "Was I?" I knew what I thought "strong" felt like. I've been a dancer since the age of three, have performed across the country, tried various fitness regimes and workouts, and trained and performed as an aerialist. Sure, on the surface I may have looked strong but, boy, has this year changed my entire life.
The first thing you have to know about John is that he has the biggest heart. He will fight for who and what he believes in no matter what. He expects the best from each of his clients because he only sees the best in us. He will push you to become stronger, fiercer, happier, healthier, and more successful than you thought you could be. What John teaches in the studio directly correlates to life outside the studio. Set a goal? He's there to make sure you surpass it. Fall of the wagon with your diet? He has the tips to get you back on track in no time. Having a bad day, week, month, or year? John is there to help you rebuild.
Bair Knuckle Strength is about more than just lifting heavy and doing cool looking tricks. John safely instructs you how to CARE for your body. How are we going to make it through the rest of our lives if we are constantly beating ourselves up with vicious workout circuits, endless treadmill cardio, and crappy food? I admittedly eat donuts, love ice cream, and am an avid red wine lover. While my diet goes through seasonal changes, for the most part I'm a high protein, good carb, lots of veggies kind of girl. If you don't take care of YOUR body, who will? I set a goal of accomplishing a pull-up when I started training with John. I nailed it seven months later. Eight months in, I hit a deadlift personal record of 176 pounds. That's a good 30 pounds over my body weight. Every week I accomplish something I couldn't the week before. The bells keep getting bigger and heavier and I love it. I've never felt stronger physically, emotionally, or spiritually.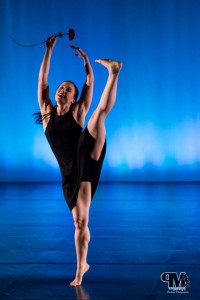 John has built BKS into a community of people who know they are strong, healthy, and pretty badass. You can walk into a class and have a nurse to your right, a law enforcement official and a teacher to your left, a chiropractor in front of you, a real estate agent behind you, and a yoga teacher across the room. BKS is a one-size-fits-all community who genuinely cares for each other. I whole-heartedly believe in John and Bair Knuckle Strength.
In late spring of 2015, I approached John about learning from him to become a strength coach. A month later, I asked him again. A month after that, I was studying the Functional Movement System (FMS) and researching everything I could about kettlebells, strength and conditioning methods, and the human body. In September, I passed my FMS Certification and am gaining the experience needed to begin my own adventures into strength coaching, under John's tutelage. I am so grateful to be apart of the BKS community and look forward to being apart of its incredibly bright future. - By Sarah Dziomba / Philadelphia, USA
"John Bair: Miracle Worker" - 10/10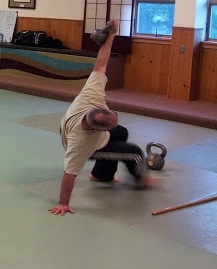 At 54 years old with chronic back pain I asked my chiropractor whether I will have to live with my back issues the rest of my life.
He suggested I consider meeting with John to work on my core.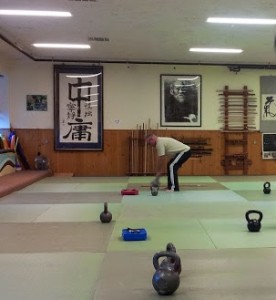 Since then John has helped strengthen my abdominal muscles along with the rest of my body and resultantly my back issues have been completely relieved.
I haven't experienced back pain since starting with John over 6 months ago.
I have since dropped two belt loops and haven't felt this good in 15 years.
John is intelligent, professional, and loves what he does…it's contagious. - Andy B / Blue Bell, USA
"Doesn't get much better than this" -10/10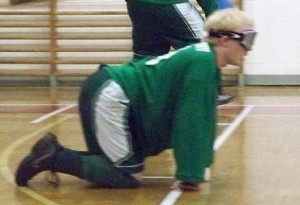 I am legally blind and working out and playing sports has always been a challenge to me. I have known John for almost 12 years and his personality is one that not only helps you but he makes you WANT to succeed. Even before he was doing kettle bells his attitude was always a winning one and he helped me achieve better results than I could have on my own. He is eager to teach and to learn. He is willing to work with anyone as long as they're willing to put in the effort.
Once he got into kettle bells and his current lifestyle, and was able to continue helping me, I noticed a difference both physically and mentally/emotionally. He uses a very hands-on approach with me because I require constant showing of moves and techniques due to my lack of vision. He is nothing but patient and is willing to show me a move 5-6 times (which has happened on more than one occasion) with no bitterness. He only wants you to succeed and is willing to do what it takes as long as you put in the work. I play sports and thanks to him I am moving better, my stamina is up and I feel better overall.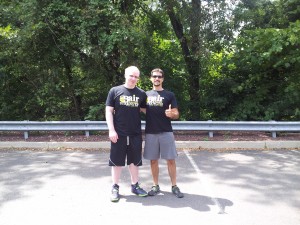 When John starts to work with you he looks at what you've been doing currently and doesn't just throw it away and say "ok that sucked obviously, kettle bells are better for you and here's why." He examines things and then comments on the positives with what you've been doing, pointing out how it probably helped you. He then follows by explaining the benefits of working with him and how it can help with those same goals and then some. He then does a test to see where you're at and designs a plan for you that works with your lifestyle to achieve all your goals. Working with John, he pushes you to the point where you want to keep going but not to the point of exhaustion. And if something doesn't feel right he takes the time to figure out what's not working and why and then helps you come up with an alternative. He treats it like a partnership. If you put in the work, John will make sure you succeed. - Josh Schwartz / Philadelphia, USA
"Just the best!!" - 10/10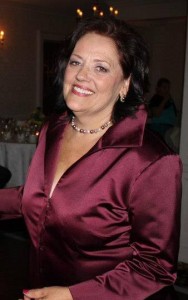 "My daughter referred me to John. She wanted someone to train me who knew the body and it's mechanics.The moment I met John, I felt extremely comfortable with him.
Mind you, I am 64 years old and somewhat apprehensive to enter a gym at my age. He is kind and compassionate and never pushed me beyond my capacity. John stood by my side and observed my every move and would inform me immediately of poor posture or an incorrect position.
John gave me encouragement to forge ahead and to never give up. I was finally on the right track thanks to John." - Regina Ortiz / Chalfont, United States
"Patient, detail oriented instructor" - 10/10
 My first Kettlebell Student: Jess Hughes shares her experience: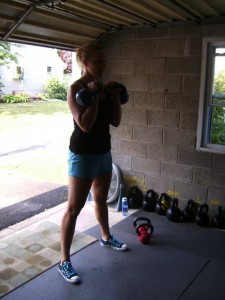 "The first time I trained with John, I could tell immediately that he knows exactly what he's doing. I had trained on and off with kettlebells previously, but my technique needed some work. Within that hour, my form on everything improved dramatically. John is extremely focused before, during, and after the workout.
He pays attention to the little details that can make all the difference, and he will guide you through each and every step, no matter how small it is. His patience is incredible, and he genuinely wants to help in whatever way he can. In the gym he is always offering up advice and checking on my form, even when he is there to do his own workout.
John will push you to work hard, and also knows when it's time to slow it down. Form and technique come first, and he would never push you to do something you are not ready for. I would absolutely recommend John to people of any fitness level. If you're looking to work hard and see results, he will get you there." Jess Hughes - Lansdale, PA
More Than A Workout - 10/10
I have had the pleasure of learning from John Bair for over a year now. I started out with the intention of finding a new exercise program to add to my mix of exercise classes and routines but what I found was so much more.
I have found a place where I can challenge myself both physically and mentally, a place where I can find strength in moments of weakness, a place where I can put myself and my well-being first, and a place where I can take on new challenges and strive for excellence.
That is what Bair Knuckle Strength teaches and that is what it means to train there. John has a wonderful gift for teaching. While approachable and supportive, he holds his students to high expectations allowing them to achieve more than they thought they could.
John celebrates the everyday victories of each one of us while keeping the long-term goals in our sights. I have gained many physical benefits from working with John. As a dance teacher I had many nagging aches and minor injuries that bothered me and kept me from being and feeling my best while doing my job. I can say that those issues have improved tremendously and in many cases are completely gone now.
I continue to feel more energized while dancing and teaching and feel greater resilience in my body than ever before. As a small business owner, stress would often manifest itself physically for me. I would get sick fairly often and have muscle tension, knots, and misalignments in my body.
Training at Bair Knuckle Strength has significantly improved these areas of my physical health as well. It has given me a healthy outlet to release and redirect stress. I can be a workaholic by working very long hours 7 days per week.
The few hours per week that I give myself at Bair Knuckle Strength are strictly about me. That respite from work and shift in focus allows me to have more clarity, energy, and drive for my work and for running my business. I am amazed at the physical strength that I have gained in just over a year with John.
But I am most grateful for the overall impact that Bair Knuckle Strength has had on my quality of life. I will be a devoted student of John Bair's for as long as he is willing to teach me.
By Jamie Lipskin / Fort Washington, United States
"A sincere, gifted & truly caring trainer & person" - 10/10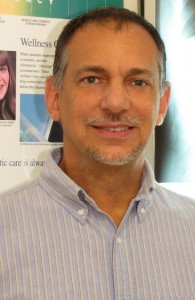 I've been a Chiropractor for 28 years and have always been involved in physical fitness, whether it was my own or helping to keep others fit. As I get older I've noticed it has become increasingly more difficult to keep my body in the shape I had when I was younger.
I decided about 2 years ago, with my aging body and lack of discipline, I required something more. I have used the services of a personal trainer before and know that guidance and accountability is what works best for me.
I began seeing John and felt right away he not only had great knowledge of a properly functioning body, he also has the innate gift of understanding the physiology of the musculoskeletal system.
Over the past 2 years, there were many times I had areas in my body where something was not functioning properly. His ability to find and focus on these areas has been outstanding. John is a great teacher who is able to do so with patience, without being over bearing, and in a non-judgmental fashion while accomplishing the task of correcting the weak or non-functioning areas.
As a Doctor of Chiropractic whose scope of practice concentrates on a properly functioning neural-musculoskeletal system, I know that removing interference in the body will allow the body to function at a more optimum level of health. John is very talented at removing some of those interference.
I'm very impressed with John as a sincere, gifted and truly caring trainer and person. I have much confidence in his abilities and have recommended John's training services to several of my patients. - Dr. Mike Coppola, Ambler Chiropractic, Ambler PA, USA
"Top Notch Professional" - 10/10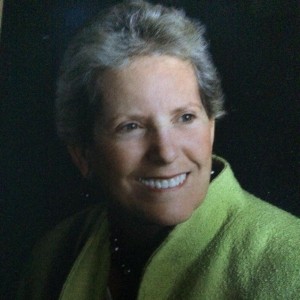 I worked with John for a year or more, and my core has never been stronger. He was able to work around my bad knee/elbow or wrist, and in many cases what he did make me feel better afterwards. He is extremely knowledgeable about how all parts of the body interact, and he tells you why we're doing what we're doing.
John is not your normal trainer. I spent most of the time on the ground doing a variety of things and worked up a good sweat and was tired at the end of each session. John devote 100% of his time to you. He watches like a hawk and will remind you gently when your posture is incorrect or something else you're doing is askew. He is a great cheerleader/motivator. Try it, you'll like it! - Trudy Horrocks/ Huntingdon Valley, PA, USA
"Never felt better" - 10/10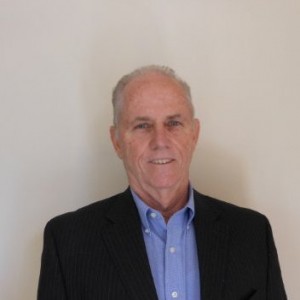 I'm 68 and have been working with John for 2 years. He comes to my house and designs workouts that are customized to my personal strengths and weaknesses. His workouts are always challenging but always-eventually- doable!
I am stronger, more flexible, more balanced and never felt better physically. Looking forward to a healthy senior living and very confident John will help me achieve that.
I would recommend working with John without hesitation= he knows his stuff! - By Joe Fitzpatrick / Lansdale, PA, USA
"The Right Man for the Job" - 10/10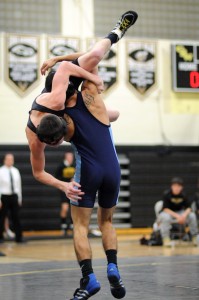 How NPHS Wrestler Tyler Romano Gained a Physical Edge in Preparation for the PIAA State Championship Finals:
 "Looking to make the PIAA State Wrestling Finals and I needed to find the BEST strength conditioning program and instructor. Having trained with some of the best coaching staffs, in wrestling which included strength and lifting coaches, caused me to have high standards. I can tell you John was "IT!"
 Not only did he take time to get to me, my history and my goals....He actually took the time to learn the sport of wrestling and attended some of my matches on his own time, just to study my weaknesses and support me as well as to make sure he was maximizing my work outs. Kettlebells really exploited my weaknesses and develop muscle where I couldn't before; along with gaining much stronger balance.
 John was focused on my goals while making sure he stuck to the kettlebell program and its natural progressions. John puts a positive spin on a very intense workout and was a total success for me. States is over, college wrestling is next....and more kettlebells!" - Tyler Romano: North Penn Knights / Ursinus College Wrestling
Total body wellness and fitness as one ages.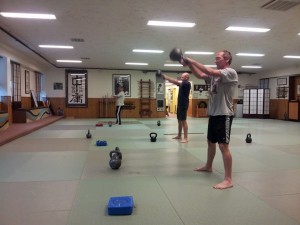 I began John's kettle bell class hoping that it would fulfill my needs as a still competitive, but aging, oft-injured athlete.
His emphasis on physical wellness and mobility as one gains strength, has made a wonderful difference in the ease and posture through which I live life and stay fit. - By Jim Petras / Blue Bell, USA
About John
I met John through my husband . He said to me " go see what John's about, I know you'll get a great work out." He was perfect to attain knowledge, gain strength, balance and develop a strong core!
He knew when to push you as well as know when to back off. I went to John for over a year and enjoyed his company . John is eager to make his clients be in the best condition that they will allow him to be, for that I thank him! - Donna Braitman / Maple Glen, PA
"Swing with the BEST!" - 10/10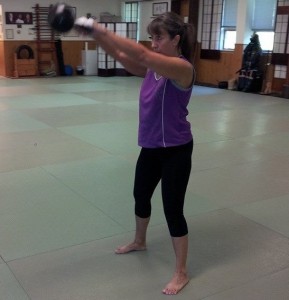 I met John Bair in January of 2014 and started training with him in February. He makes sure from the very start that you are educated about the benefits of using kettlebells and that you are medically, mentally, nutritionally as well as physically prepared to make the commitment to get the best results out of his workout program.
Each session with him is tailored to fit your individual needs and physical capabilities. He has the expert knowledge to train you in the proper usage of kettlebells and he has an extreme passion for the benefits of using them. He uses them to put himself in exceptional shape and wants each one of his clients to achieve the same results from his training.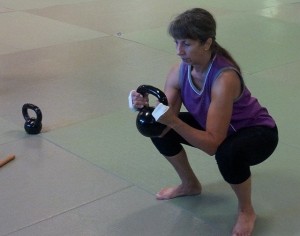 John is very patient with his clients, he works with you step by step to help you succeed. He is enthusiastic, has a great positive attitude and personality, is encouraging and he takes great satisfaction in helping you succeed well beyond your own expectations.
You will see your body change in positive ways, you will be stronger, you will feel and look better, your friends and family will notice the difference in your shape and attitude and you will most definitely, look forward to your next session with John. - Cathy Meyer/Collegeville, PA USA
"Precise. Personalized. Success." - 10/10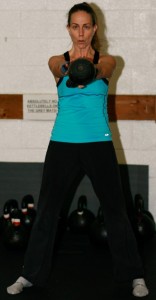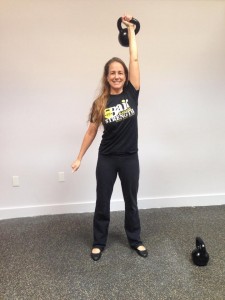 I met John a few months ago and worked out with him in a few Kettlebell classes.
It was only recently, that I was interacting with him as an instructor and my tester for KIWK certification.
His insights on Kettlebell instruction and intuition about what a student requires to succeed are refined and well honed, these only come as a result of commitment and dedication to a craft.
If you want precise, personalized instruction call John, today.
- Lisa Hibberd / Conshohocken, PA
"How to reverse aging with Bair Strength" - 10/10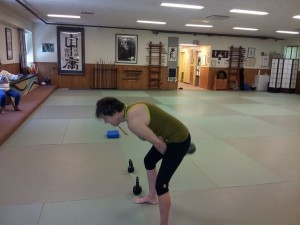 I have been working out for most of my life and have tried to find just the right balance between work, play and maintaining a healthy body. I met John in the Fall of 2014.
I attended a free class and from the start I realized he had patience of a saint and could give instruction to a class as well as be specific to each persons needs.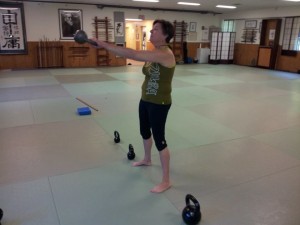 He is careful that you stretch and strength train before you workout with the kettle bells and only swing what is appropriate for your body. His workouts are well organized to ensure you feel that by the end of a session you have accomplished your goals.
If you follow his instructions and commit to the training the results are amazing in only a few weeks. I notice in a very short time that I was much stronger and I am reshaping my figure even at 61 yrs old. I look forward to each workout knowing I will meet my goal.
I really think John has a secret formula to slow down the aging process. He can sign me up for another tour of duty anytime. -  Donna Melvin / Ambler, USA
"John is a master of his craft" - 10/10
He understands the difference between training and exercise. Exercise is getting sweaty without a purpose.
Training is a specified program to meet or exceed a goal and I needed a coach that understood this principle.
I first approached John for him to educate and train me on fine tuning my deadlift and swing.
I have been a sports performance coach for 12 years, partnered in 3 gyms, trained at the best facilities and with the best coaches in the world (Olympic training center, Parisi speed school, IMG Academy). John impressed with me with his skills and subtle approach.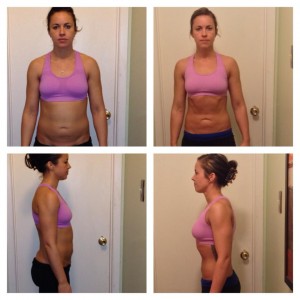 I have accumulated a laundry list of old injuries from being a collegiate and professional athlete. Every great coach has a coach and John re arranged my current programming to fill in the necessary gaps in my training. As a speed and power bases athlete I was humbled quickly by my inability to perform certain challenging but fun drills that linked together movements I was neglecting.
Each session was challenging but fun. I would show up tired and leave energized. I would become frustrated but John coaches me to slow down and let my body explore the struggle. John added a unique layer of coaching skills to my current skill set. I have seen John grow exponentially in the past 5 years as a coach and athlete. His quest for knowledge to enhance his clients and his program is unmatched. John is my friend, coach, and colleague and I know he will have a huge impact in our strength and conditioning community. - Adrianne Ortiz / North Wales, PA
"A coach, friend, and guide" - 9/10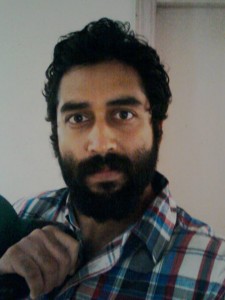 John Bair is interested in finding out what works best for you. This may seem like a common thing, but it's not. Coaches often tell you what's right, what's correct, what's great, all before even considering if it's for YOU.
John was excellent at identifying what my problem was, and his advice has helped me gain mobility, and improve balance and stability in a very short time. I'm confident of more concrete gains with John's guidance, and this kind of confidence is difficult to evince in most.
John also has a friendly, unassuming presence, and this put me instantly at ease in discussing my strength goals and shortcomings with him. John is a strength coach, but he's also more than that. He's your strength coach. - By Ananth Aditya / Bangalore, India
"A trainer that will go the extra mile" - 10/10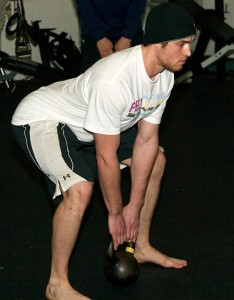 I have known John Bair for years, and can say that he has constantly been improving in his own training techniques and the techniques he uses to train others.
John Bair makes daily improvements because he is committed to learning and putting in the day to day effort to do so with a no ego approach. A continued period of bad luck with sports and in life led to me having four surgeries (sinus, left  ACL, left knee scar tissue removal,  and a triple combo umbilical hernia, appendix, sports hernia) and a recent separated shoulder, all within the last four years.
Faced with these repeated setbacks, I knew it was time to get back to the basics in order to train more effectively and improve on the weaknesses these various introduced while maintaining my strengths. This is why I chose John of Bair of Knuckle Strength; so he could help me get a major part of my life (weightlifting) back on track.
John dissected my strengths and weakness. Needless to say I have a lot of corrective work to do, but he also wants to keep my strengths, which makes for interesting programing. John Bair was able to collaborate with me to put a biweekly kettelbell program and everyday corrective exercises that are time efficient and effective training. 
The reason that John was able to collaborate with me on a weight training program that uses kettelbells and basic human movements as correctives is because of John's long term approach to fitness. You do not have to do everything in one day to get results; just small amounts of training and make healthier life choose each and every day to make  progress  toward your goal. - GARRETT HARTY / WEST CHESTER, PA, AMERICA
John Bair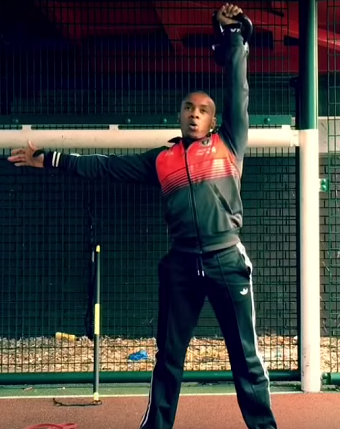 Well, will be brutally honest and straight with my words. In all walks of life, its common place to come across self proclaimed experts or people who claim to know their shit inside out.
John Bair is neither.
He is the rare exception who really does know so much about his craft of kettle-bell swinging, and its benefit's. with out even meeting him and him basically viewing a short 15 second clip I sent him, he was able to offer me excellent advice which helped me nail my technique. I am serious, he gave fantastic feedback which I utilised and what do you know....
If we were based in the same city, I think I would honestly be a pest to this man simply because his knowledge of the bells is way beyond advanced level, and most importantly, he is able to pass it on to mere mortals like myself.
No frills , no jokes, John Bair really is top person in his field. If you wish to broaden your knowledge regarding strength and kettle-bells, this man is definitely somebody you should seek out.
With feedback and input from John, you honestly would not believe the improvements made in my swings. 100% mean every-word written.
By Terrance Ndlovu / London, United Kingdom
"Truly a master coach" - 10/10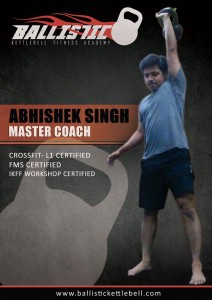 I am a crossfit coach, FMS certified and IKFF kettlbell certified. 
Though I learned the real kettlebell when I came to know about RKC and then JOHN.
John's way of breaking down the movements in simple and perceivable manner helped me become a better kb mover as well as a coach for my clients.
I have a lot to learn yet and i am sure that in able guidance of a coach and friend like John, I will be able to create a momentum for hard style kettle bell in India. - ABHISHEK SINGH / NEW DELHI, India
So glad to be working with you - 10/10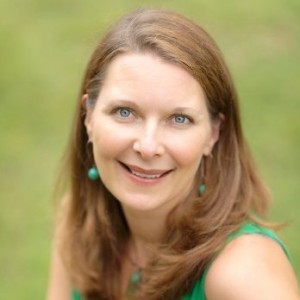 "John is an excellent trainer - a fantastic blend of knowledgable, kind and tough.
I've been working with him remotely for several months and have been so impressed with his understanding of form and incredible attention to detail - both with direction he gives and the personal details he remembers about me and my family.
I never feel like I am just a paying customer.
Instead, I feel like he's part of my team supporting me in my bigger mission to radiate health and vitality.
Because of this, I plan to work with him for as long as I need to get myself to the powerful place I am aiming for!"
By Elizabeth Dankoski/ Asheville, North Carolina, USA
"A True Gentleman" - 10/10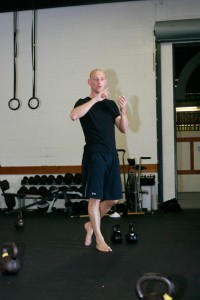 Jonathan Spiers, Killing it with Kettlebells Instructor and Creator of my Logo, Thank You Jon!
I was introduced to John Bair this past weekend at a Killing it with Kettlebells Certification in Exton, Philadelphia. 
John is what I call a true Gentleman, not only does his calm and collected manner make him an extremely accessible guy but he really now's his stuff and is only to happy to share.
His skills and ability to asses helped me not only to pass my own instructors certification but with his insight into movement I myself was also able to improve my technique.
I would recommend John without any reservation to anyone looking to enjoy a happier, healthier lifestyle, John has so much more to offer than just fitness instruction he is also able to connect and understand your needs. I am happy to have met John and hope to work with him again very soon. - By Jonathan Spiers / Zermatt, Switzerland
"Amazing Trainer!!" 10/10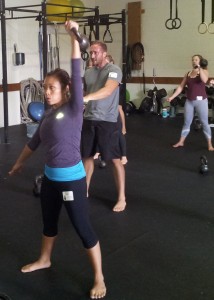 Spent 3 days in Exton for the RKC training and John was one of the team leaders.
From the moment we started to the very last second of the 3 day training, John was a constant motivator and always offered help.
He is very knowledgeable and very eager to share his passion.
Not only will he get you results, but he'll do it with a smile and constant motivation and energy that will surely be contagious!
Highly recommend!!! - Nicole Nguyen / King of Prussia, Montgomery County, PA
"Fabulous" - 10/10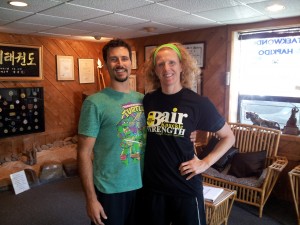 I had the pleasure of meeting and working with John at the Killing It With Kettlebells workshop/certification last weekend. He has a great teaching style and really knows his stuff.
He took some extra time to me to show me some basics in regards to kettlebell juggling. He gave me concise and easy to follow directions on how to get started, and I have already worked it into my weekly routine.
I feel very fortunate I met John and will be able to learn and grow as a trainer and athlete with his influence. I would recommend anyone looking to get started with kettlebells to jump right in and train with John Bair. Great work! - Sarah Hoffman / Pittsburgh, USA
"A True Expert" - 10/10
John Bair is a true professional. His attention to detail is remarkable, and most importantly, he genuinely cares about each and every person he meets.
He is in this profession for all the right reasons. To help people move better, stronger, and for longer.
He is an expert at what he does. He is a true coach, and conveys even the most complex information in a fun, informative, and simple way.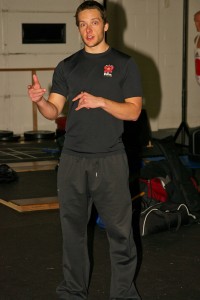 When you're with John, you just "get it".
I recommend John and his services to anyone, without any hesitation.
"Impeccable In Every Way!" - 10/10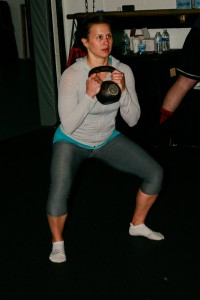 John is generous with his time, insights, and guidance.  By the way he coached me, he demonstrated that he really did care that I was able to understand and integrate the techniques that he had presented to me.
He was able to help me improve my movements after just a few times watching me perform them.  He quickly identified the specific movements that were "flawed" and provided simple technique adjustments that immediately improved the fluidity of my movement increased my strength.
I highly recommend John for a beginner or more advanced practitioner.  He is the coach's coach.  And, he provides the fundamentals in a way that is easy to digest.  Can't speak highly enough about him.  If you have the opportunity, work with John! - Anna Dajero / San Clemente CA, USA
"Knowledgeable, capable, & personable" - 10/10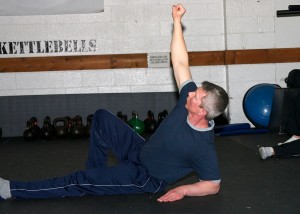 The first thing that struck me about John was how personable he is to be around and how focused he is with any questions or concerns that you may have. John instructs in a manner that flows extremely well & his sequencing of movements & exercises are not confusing, but make a lot of sense. 
I especially appreciated how he can take a highly technical movement/exercise and break it down to its component parts whereby a participant of any skill level can follow along comfortably without stressing out. (The turkish get up comes to mind as an example.)
If you have the opportunity to train with John, I guarantee you will enjoy the experience, have some fun, and learn movements & techniques tailored to your fitness goals! - Mark Mellohusky/ Mount Laurel, NJ, USA
"A Dedicated and Knowledgeable Instructor" -10/10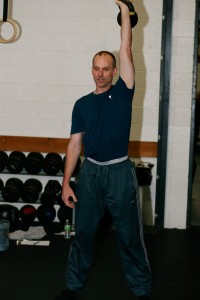 I met John at a Bodyweight Training workshop in August 2013. I could see he wasn't a typical instructor.
John is committed to continually improving his knowledge to provide the best service to his clients!
John was the first person to achieve the highest rank of the KIWK Certification. His passion for continuing education led him there.
Recently John taught at a KIWK Certification where I was a candidate.
His constructive, empowering style helped me learn the nuances of Kettlebell exercises, Group Kettlebell instruction and earn my certification.You should trust in his service! - Ken Ospelt / Avon Lake, Ohio, USA
"What about John?" - 9/10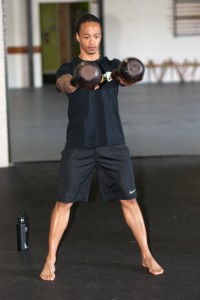 He made a great impression on both occasions I had the benefit of his instruction.
He is a smart guy and an educated trainer.
He has a genuine passion for this culture and is an excellent representative.
You are sure to get a good workout under his direction.
- Nikki McCrae/ Philadelphia, United States
"Test yourself & trust John to get you your results" - 10/10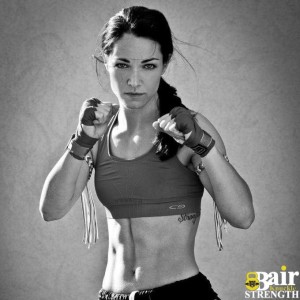 I've had the pleasure of working with John during my certification in KETTLEBELL training. He is VERY approachable, soft spoken & non-threatening.
Within a few minutes of speaking with John it is clear he is highly educated on the human body & it's mechanics. He was very patient & discussed with me what my wants, needs & goals are.
He was able to work on my technique & helped me make some changes in my form & body position. He was clear & concise in his directions to me which made it easy to understand & learn.
Whatever it is that you are looking for whether it is to get stronger, get a better beach body, gain confidence, try something new, test yourself, add discipline into your life or supplement your active lifestyle....John can help you achieve your goals! - 
By Kate Allen /

Philadelphia, USA
"Impressive" - 10/10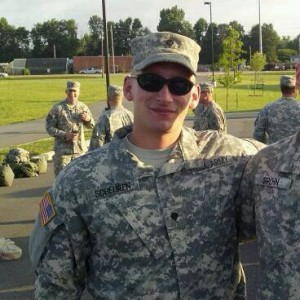 I asked John to come up to the Parisi Speed School here in Sinking Spring to demonstrate and talk with my coaches. We spent close to two hours observing and then engaging in FMS and kettlebell instruction. We got our butts kicked but more importantly we were able to take away so much knowledge that we can immediately transfer into our program.
My coaches and myself are all former athletes and to see John perform and instruct the movements with ease as many of us struggled was impressive. Throughout instruction John did not just correct but explained and educated so that every coach understood each movement pattern . The two hours we had with John was only the beginning and I cannot wait to bring him back to our facility again next month. - Andrew Scheuren/ Sinking Spring, US
"Personality that Resonates! John Bair will deliver" - 10/10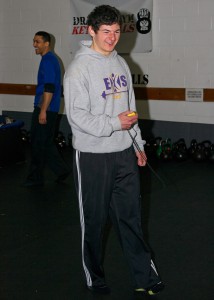 I met John at the Killing It With Kettlebell Certification at the Dragon Gym in Exton. I figure there are a few things you want in a trainer including a standout personality, a positive attitude, esteemed understanding of proper form and guaranteed results. John Bair offers all of the above!
This guy preaches safety as his number one priority! you will never feel uncomfortable or at risk under his supervision. He clearly demonstrates and emphasizes proper form to ensure a prolonged functional lifestyle. Most importantly, he always brings his positive energy!
I'm certified as a Kettlebell instructor through Killing it With Kettlebells, Aerosling Instructor compliments of Gym Ferris, a Level One Performance Coach through USA Weightlifting and a certified personal trainer through the AAAI-ISMA. I would suggest anyone to him for training in a heartbeat! John Bair will bring you results! - Anthony Blubello / West Chester, USA
"A rare combination..." - 10/10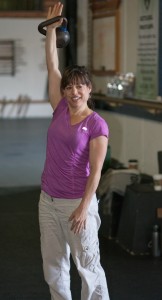 of passion, professionalism, patience and a very thorough knowledge and, more importantly, *understanding* of proper movement.
In his unique, gentle way, John will have you moving with more strength, more fluidity and less pain.
He has been able to teach me more about improving my performance in one hour than other trainers have shown me over many months.
And John's positive outlook makes working with him more meaningful than just having a better body; you'll gain a greater sense of well being as a whole! - Lisa Schaffer / Asheville, NC, USA
"Pride and Passion" - 10/10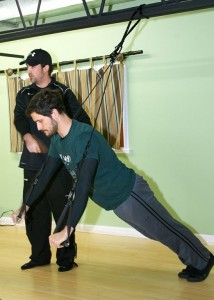 John is the guy that lives and breathes what he preaches everyday.
Teaching and practicing strength is how John lives.
It is not a job or a paycheck for him by any means.
When I describe John to people looking for an instructor, I use two key words - Pride and Passion.
John has dedicated his life to teach strength and he is pretty damn good at it. - GYM Ferris / Philadelphia, USA, GYM Ferris Fitness, Sole North American AeroSling Distributor (Jim - Black, Teaching Me AeroSling)
"A fantastic trainer and a gentleman" - 9/10
I had the pleasure to meet John this past weekend at a kettle bells certification. Upon first meeting John and spending the next three days training with him it became abundantly clear that John was a fantastic RKC and a fantastic trainer.
I have trained with bells for 7 years and yet in those three short days John helped me to vastly improve upon all of my kettle bell movements and did so with a smile on his face the whole time.
Had it not been for John passing this certification would have been significantly more difficult. Put simply if you want a trainer who knows what he is doing, who can help you improve yourself no matter your skill level, who will get you into tremendous shape, and is just a great guy, John Bair is that man. - George Stairiker / West Chester, United States of America
"Extremely Helpful!" 10/10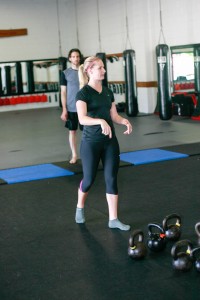 John was a huge part in helping correct my KettleBell techniques to help me pass my certification!!
He helped coach me through different movements and in less than 15 minutes my movements had tremendous improvements!
I highly recommend John to anyone looking to improve their fitness levels and live a healthier lifestyle!
I myself am excited to continue to work with John! - Bridget Welz/ Flourtown, United States
"Fantastic!" - 10/10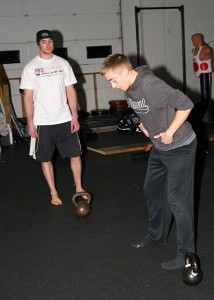 This guy is a fantastic coach! My very first impression of John actually amazed me. Not only is he a great teacher and athlete him self, but he has a way of lifting you up so you can achieve the same results he has.
He will make sure you achieve your goals no matter the difficulty. He has a way of making the complex simple, just like the many teachers he has learned from.
It was an amazing opportunity to work with John, and I hope I get the chance to work with him again soon. - Joshua Inskeep/ San Jose, CA, United States
11/10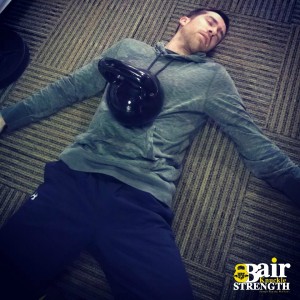 I had the pleasure of working with John at a recent certification over the weekend. I was unexpectedly asked to teach the class how to do the clean.
An exercise I use many days a week in training, piece of cake to teach right? Wrong. I went all deer in the headlights and completely froze. I talked to John afterwords and he was very encouraging, kept my head up and helped me move on and forget about it.
The next day I had to put the class of instructors through a workout. Before I started I took a deep breath, remembered my conversation with John the day before and took command. No hesitation, no loss of thought, felt confident and owned it.
Thank you for helping me improve my self confidence in such a short time. Look forward to working with you again in the near future! - 
By Ryan vanBrackel /

Annapolis, USA
"Bair Knuckle, Bare Bones, Bear strong" - 10/10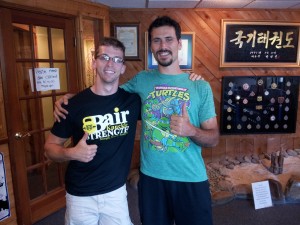 John Bair is the real deal.  Rarely do I meet someone with as much of a passion for training and teaching as John has, but it's always a real pleasure and a nice surprise. 
John has a keen eye for technique and a tried-and-true selection of cues to cure what ails anyone's technique. 
He's spent the time (and the funds) to learn from the best in the biz, and it shows. 
If you ever get a chance to train with him, take it.  I did, and I'm better for it. - Aleks Salkin / Jerusalem, Israel
"Bair Knuckle Strength - A rare gem" - 10/10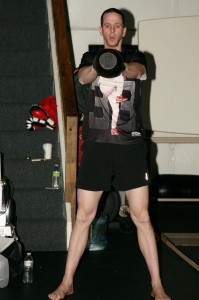 John Bair is one of those instructors that changes lives.
His goal is not to push your to your max, but get you involved in the process from start to finish.
Understanding how your body moves, as well as owning the movement is the key to becoming healthy and fit.
What sets John apart is his genuine caring of his clients. He doesn't just invest his time and effort, he invest his life experience.
He was once YOU at one time, and training with Kettlebells has changed his own life.
Train with John, you will not be disappointed. - Patrick Rufo / Collegeville, United States
"Learn how to heal and improve your body." - 10/10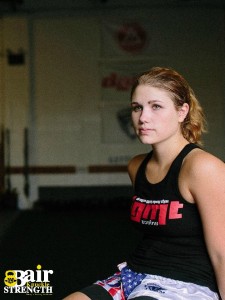 I had the honor of working with John during a kettlebell certification, and I can honestly say you would struggle to find a better instructor!
His qualifications and patience make him a joy to work with and learn from. He is very approachable and truly cares about your goals and concerns.
He has the incredible ability of being able to address a group but still make you feel like you are receiving one on one attention.
Whether you are just starting your fitness journey, or you are looking to improve your strength and athletic ability do not hesitate to contact him. - 
By Sami Rice /

Pottstown, USA
"Canadian Love Eh!" - 10/10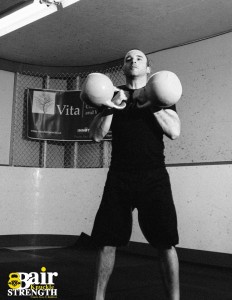 What can I say about John that has not been said below already.
The guy is an amazing coach.
A knowledge of kettlebells and how to move the body correctly to get you into positions to lift heavier and safer.
Annnnnd by far one of the best names for a gym I have ever heard!!!
- 
By Caz Taback /

Sudbury, Canada
"One of the Better Trainers in Ambler!" - 10/10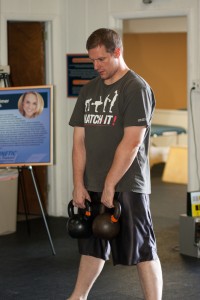 I met John at a recent kettlebell certification and I was very impressed with his understand of both basic and advanced kettlebell techniques. He proved to be a leader among the participants, helping all of those with his own coaching points.
During a break, I was working on my Pistol Squat, which I struggle with, and John gave me a drill that nearly doubled my depth and confidence in the movement.
John's instruction in the mobility exercises was comforting in a very long certification. He helped me learn that I had a tightness in my hips, and was willing to give me individual feedback on drills that I could use while not losing control of the class structure. Overall, John is one brilliant Bair...I mean Bear - Big Pete Groehler / Milwaukee, WI, US
"A Caring, Knowledgeable, Top-Notch Instructor" - 10/10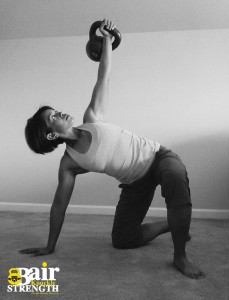 I had the pleasure of meeting John at a recent Killing It With Kettlebells Certification. Over the course of the 3-day cert, three things stood out about John.
First off, he's just a genuinely kind and caring person. He's immediately likable and approachable. Secondly, he really knows his stuff when it comes to kettlebell training and body mechanics.
Lastly, he has a great teaching style. Combine these three qualities and you've got a top-notch instructor and coach. John was my skills tester during the certification.
I appreciated that after each movement was tested, he provided positive feedback on what I did well and then he provided constructive feedback on where I could improve my technique.
His instruction and cues were clear and easy to understand. If you are looking for a top-notch instructor who will help you achieve your health and fitness goals, look no further then John Bair. - 
By Michelle Henry /

Okinawa-shi, Japan
"Incredible instructor!" - 10/10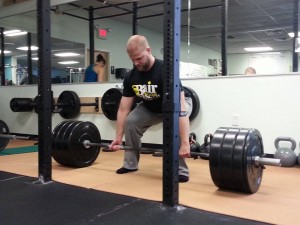 I met John at a workshop that I attended wherein he was an assistant instructor.
It quickly became apparent that John cared deeply about my becoming better.
Also coupled with his relaxed attitude he is a great teacher.
If you want to learn the kettlebell and or want to get in better shape and are in his area.
You will want to train with John, he will lead you into your goals and get you the results you want.
When he does remember A guy named Moses told you so! - Moses Correa / Hainesport N.J., USA
"A Pursuer of Knowledge" - 10/10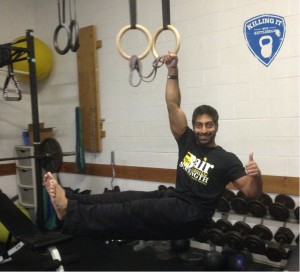 Working with John Bair over the past few years has been an absolute pleasure. John and I first met when we hosted a seminar with Dr. Charlie Weingroff at the Dragon Gym in Exton.   I quickly saw that John is not only a student of kettlebells and fitness but a student of knowledge in general.   This is a rare attribute. From that point on we have been working together on developing an intelligent approach to kettlebell training.  

John approaches every opportunity with an open mind, absorbing what is useful and discarding what is not.   He has an incredibly deep knowledge of fitness from both the exercise and strength building side as well as the recovery and restorative side of physical culture.   John has systematically and effectively incorporated the benefits of functional movement screening and primal movement with his kettlebell instruction.
Even with all of this knowledge, one aspect of John Bair's training methodology shines above all of the rest.  John has a true and authentic interest in the success of his clients and students.   He always takes the time and makes the extra effort to ensure they are getting exactly the attention they need to succeed. - Somnath Sikdar: 5th Dan Black Belt, Co-Founder - Killing it With Kettlebells, Owner - Dragon Gym/ Exton, PA
"Great man; great trainer" - 10/10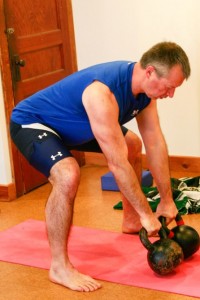 John knows his stuff inside and out, whether its kettlebells or FMS.
He's good at making it all accessible and understandable.
You can see and feel his passion for it - and it is contagious.
If you have a chance to train with him, you'd be a fool not to. - Rick Zaborowski / Bel Air, MD, USA
"Passionate Trainer"- 10/10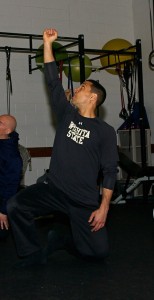 From the moment I was first introduced to John I could tell the he had a passion for fitness and kettle bells.
His instruction, corrections, and recommendations were clearly stated and very helpful.
Anyone could benefit from training with John and will find the experience to be a positive one. - Shawn Strickland/ Wichita, KS, United States
"Inspirational instruction!" -10/10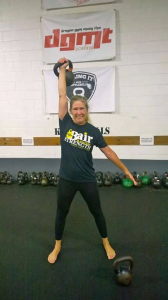 I first met John Bair at my RKC Certification September 2013, and have kept in frequent contact since via online and subsequent workshops.
John's guidance and support were key to my success that weekend (working through an old shoulder injury to a PR on my military presses) and his training and support have helped me continue to have measurable successes and visible results in my training in just the two months since!
I am looking forward to John's KIWK workshop in January 2014! - 
 Marianne Yudes Styles / West Chester, PA, USA
"Deep appreciation of quality movement" - 9/10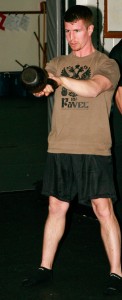 I met John in February of 2014 and we started talking about training and injuries and right away he jumped into action to help me with some shoulder issues ive been having.I was a little skeptical at first but within the hour he had me feeling better and having a better range of motion.
Needles to say I was a little bit in shock and that's when I really started to take him serious. John has great attention to detail of quality movement and how the body works, Not to mention his ability to teach the RKC method of kettlebells.
I have been an RKC for sometime and John had a few quick fixes that dialed my technique in. I have watched him work with a good amount of people whether teaching kettlebells or movement and how to move your body, John has a passion for helping people move better and feel better! I highly recommend training with John any chance you get you wont be disappointed. - By Scott Tighe / East Bridgewater, MA United States
"All Around Amazing Instructor" - 10/10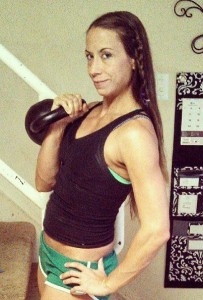 I had the pleasure of working with John at the RKC certification course held in Exton PA at Dragon Gym and I feel lucky to have had that opportunity.
His love for his work is apparent in everything he does. Many male instructors I've encountered in the 5+ years that I've been in the industry seem to thrive on constantly reminding everyone of how "tough" they are. John seems to be just the opposite... he is clearly strong, obviously knows the material, backwards and forwards and has a huge following. but he is grounded in a way that I can hardly even express in words.
He is just a genuinely nice guy who wants others to be the best they can be. Throughout the weekend, John's voice could be heard above everyone else's when it came time to cheer people on. And he always had kind yet constructive criticism that didn't leave you feeling beneath him whenever something needed to be tweaked.
I've not known John long, but I will absolutely stay in touch. He is without a doubt an amazing instructor, but more importantly, he is an AWESOME person all around. He is the kind of person I wish I could be and I'm hoping some of it might rub off on me. It's tough to find people like that in the world and even tougher to find it in a "tough guy" 🙂 - Lindsey Dunn / Baltimore, MD, US
"Top Notch." - 10/10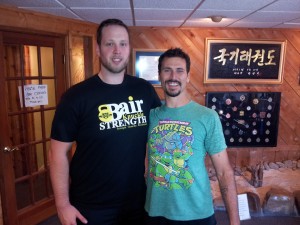 I recently had the pleasure of meeting John at the April Killing It With Kettlebells certification. The overall experience was excellent and John was a big part of that.
You know you have a great teacher and coach when they are able to make the complex - plain and simple. John did just that.
John was very knowledgeable and humble in his coaching and was able to command attention without being overwhelming and clearly had a wealth of training and programming knowledge.
Great experience with a great coach and definitely recommended. - Danny Twoguns / Erie, PA, USA
"Can't Go Wrong!" - 10/10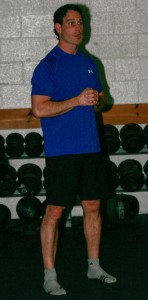 I so appreciate John's efforts coaching me.  His technical knowledge is unsurpassed. 
He gave me several corrections that made all the difference in improving my technique.
Not only that, he is approachable, patient, and has a great style for working with his clients.
You can tell he cares about his clients and there is no doubt your abilities will improve and grow with his help.
You can't go wrong with John as your coach! - Andrew Ryan / High Point, NC, USA
"From a fellow RKC" - 9/10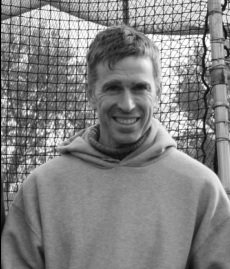 RKC's are not immune to deterioration in form, and so I try to "plug back in" whenever I can. At the recent "Killing it With Kettlebells" workshop, I had the good fortune to team up with John to work on pressing technique.
I had not pressed "heavy" in some time due to shoulder rehabbing, but with John's keen eye for correct form and spot-on cuing, he had me back in good form with the 16k bell, and even pressing the 20k for a couple reps!
Big improvements don't usually come quickly to experienced lifters, but John's guidance and support got me to a place I hadn't been in a while. Terrific coach; a great RKC! - Marc Andresen / New York City, USA
"John can teach a monkey to swing a kettlebell" - 10/10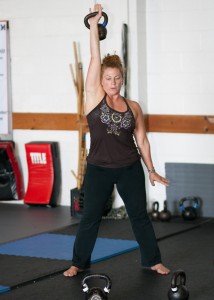 I worked with John at a teacher certification class.
Beyond all the great knowledge he has, John is also a great instructor.
He is able to explain things in a way that makes it impossible not to learn. His feedback was also positive and constructive. 
I think working with and learning from John has made me a better instructor! - Mary Bock/ Chester Springs, USA
"John is the man!" - 10/10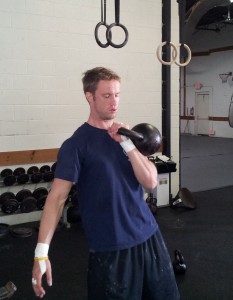 John was one of my instructors for my RKC certification.
He is extremely knowledgeable about the movement of the human body.
Not only was he fun to be around but his cues were able to click easily in my mind, when I thought about form and technique.
I enjoyed learning a lot from John and I hope you will too! -  Marcus DeMarici / Philadelphia, PA, USA
"Train with the Best." - 10/10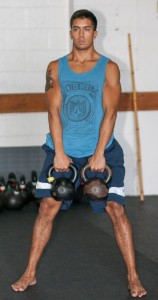 I have had the privilege to train with John on several occasions, and can honestly say I have left a better trainee/trainer from doing so.
I am surrounded by incredible instructors on a daily basis so I'd like to believe it takes one to know one.
Experience, knowledge, and ability are a given, the traits that I admire most in John, are his compassion, and approach-ability.
There is a true desire for your personal success behind Johns instructions/advice. Anyone regardless of level and skill would benefit greatly from training with John! - Pablo Camargo / Exton, Pennsylvania
"The "Magic Eye" and the Calm Spirit" - 10/10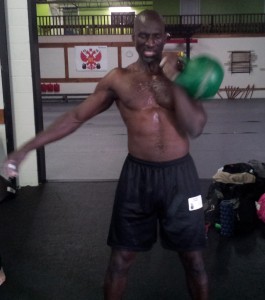 I just finished the RKC Certification where John was a Team Leader. He was GREAT. To take a phrase from Alonzo (Denzel Washington) in Training Day, "he's got the Magic Eye".
John can look at a movement and almost instantaneously discern not only what needs to be corrected, but, more importantly, what is good (and does not need to be corrected).
His positive attitude and calm spirit gives you the confidence to believe that you can achieve what he knows you can accomplish. And then, with a few concise words and cues, he guides you to success.
I have spent my whole life playing sports, training, and learning the physical arts. And very few coaches or trainers that I have seen possess the knowledge, skill, inspiration, and compassion that John does.
Whether you are walking into the gym for the first time, or training for your kettlebell certification, John will lead you to your goals. - Okinyi Ayungo / Rockville, MD, USA
"Simply put. One of the Best!" - 10/10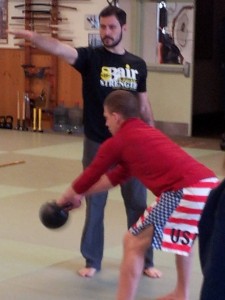 I had the pleasure of working with Mr. Bair over this past weekend.
I have been doing Kettlebells for a number of years now but it never hurts to get another set of eyes on your form... When I heard that Mr. Bair was putting on a FREE clinic; I couldn't pass it up.
His attention to detail is second to none. He genuinely cares about what he is doing and as well as the students who are learning under him.
He's a very approachable, very knowledgeable guy! I will definitely be going back for more!
Thank You, John! I had a blast this past weekend! - Matt J. - King of Prussia, Pa, USA
"Great guy" - 10/10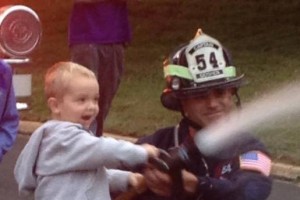 I met John last November when I took my Killing it with Kettlebells (KIWK) instructor certification. I could tell that John was one of those guys who cared about teaching people about proper fitness.
Public speaking is something I never really had an issue with but when it came to be my turn to "teach" the group during my certification class I found myself having a hard time getting my topic across and I think John saw that.
John started to ask me questions as a student that helped me get back on track and get the class moving. To this date I have never forgot that and it actually still helps me when I teach. I do not teach Kettlebells as a profession or a side business. I teach firefighters at the fire department where I serve as a Captain.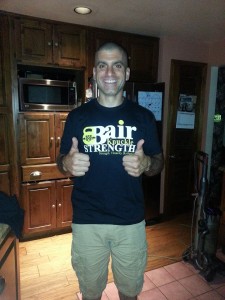 I don't see John much but when I do John is always asking me "How are those firemen doing?". He really cares and that has left an impression upon me.
So if you are considering using John as a training I endorse him as a fellow KIWK instructor and recommend him.
John is a class act and not only do I consider John a colleague that I can go to for advise in the fitness field I consider him a friend as well. - Gerry DiNunzio / West Chester, USA
"Thank you John Bair" - 10/10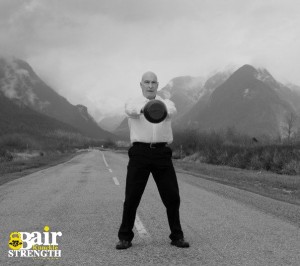 I have been Registered Massage Therapist in British Columbia, Canada for 20 years. I have extensive experience in rehab and have been a world class powerlifter.
This past weekend was the second time I have participated in The Killing it With Kettlebells certification. It was also the second time I was privileged to work with John again.
Last year I was impressed with his teaching style. He has the ability to encourage and work along side everyone regardless of their experience.
His insight and knowledge in this field is impressive. John is able to provide an attention to detail that I am trying to accomplish as a kettlebell instructor.
I have learned many instructing lessons from John, whether it is the right question to ask, being encouraging or that small attention to detail that makes all the difference.
This year John was again inspiring to me and has made me a better instructor and lifter. Thank you John Bair!! - 
By Daniel Kram /

Maple Ridge, Canada
"True Gentlemen and Friend" - 20/10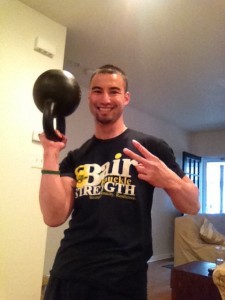 My name is Robert Akers, Strength Coach and Kettlebell Instructor from Downingtown Pennsylvania. In January 2014 I made a decision to make Fitness my life's work. There was however one crucial question, where do I even start? Coach John Bair and I met as candidate Instructors for the very first "Killing it with Kettlebells" Certification in Exton PA.
After taking a two year hiatus from fitness I emailed John to ask his advice on starting my business. Although I had not seen or spoken to him in two years, he got back to me in a matter of minutes and told me every step that he took to start "Bair Knuckle Strength" without asking anything in return. John Bair is by far one of the most selfless individuals I have ever met. As a fellow fitness professional I admire his ambition to be successful and his insatiable hunger to always be growing and learning.
Last month John and I attended the "Killing it with Kettlebells" Certification as Assistant Instructors. It had been a long time since I had worked alongside John and I was amazed of how much he had grown as a Coach. There is definitely something to be said about John Bair's clear articulation as an instructor and his attention paid to perfect practice and technique. From the moment you speak to John, you just know that he is a sincere person and passionate Coach.
In this industry, I feel that it is very easy to become so caught up in business related stress that you can forget why you are in this industry in the first place. Having a professional associate like Coach John Bair in my corner has reminded me why I truly love what I do and why I do it. I guarantee the success of any student that has the opportunity to work with this man and I very much look forward to working with him again in the near future! - Rob Akers / Downingtown, United States
"A great instructor to work with." - 10/10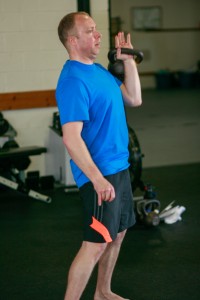 I had the opportunity to work with John at a recent Killing It With Kettlebells certification.
What struck me about working with John was not only his attention to detail in regard to technique but his ability to make the technique accessible to all levels.
John clearly enjoys what he does and it shows in the way that he approaches each and every person he works with.
No matter what your current level of technique or fitness it is worth taking the time to work with John Bair.
Awesome Experience and Training - Jason Walz/ Syracuse NY, USA 
"The trainer you want - the results you need." - 10/10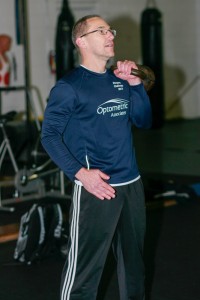 What can I say -- John left me two distinct impressions #1 he could evaluate all the errors of my movement and technique in only a few minutes. #2 he never once highlighted those errors as a deficiency on my part. 
He simply, and with great kindness, corrected my mistakes. He helped me feel my own errors and then walked me through a couple of corrective drills which like magic -- corrected my problems. 
So he didn't just point out what was wrong, he enabled me to know what I was doing wrong and feel how to do it right; so I would not make the same mistakes again. He helped me become stronger and better at finding out how to analyze my own movement objectively.
I have only positive things to say about this guy. I would recommend any one to go to him for their personal training needs. You can be sure he will be able to help you in ways you were unaware of and do in a way that you never feel intimidated and thus can lean very rapidly. Thanks John For all your help - Stephen Ebersole / Auburn, ME, USA

"Amazing RKC Weekend Team Leader" - 10/10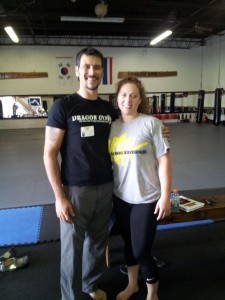 John was a team leader at my RKC weekend and I'm not sure I would have gotten through it without him. He is SO good at reading people quickly and being immediately supportive of their needs. I was getting extremely frustrated with myself during a particular exercise, I was hearing and understanding all of the coaching from all of the team leaders but my body just wasn't catching on.
The more I tried and failed the more frustrated and tense and worse I got until John came over and addressed my mental/emotional needs before attempting more exercise corrections. He was sympathetic, calming and inspiring. He brought me back to a place of calm, collected, happy learning and he did it quickly enough to get me back on track with proper form before we were tested 10 minutes later (I passed with flying colors). I watched him cheer on, encourage and incorporate his vast expanse of knowledge into our training in a way that each of the 15 participants would absorb best. 
John truly cares about the entirety of each person he trains and also has the capability and experience to bring people to the best physical shape of their lives. His approach is cool and relaxed but his workouts are killer. If you need someone calm and reassuring, he can do it. If you need someone high energy who will dare you to go further than you ever have before, he can do it. He helped me achieve goals I didn't think were possible in three days. With this combination of support and high level of knowledge you will see amazing results!!! - Rebecca Kalnasy / Seattle, USA
"This guy knows his stuff!" - 10/10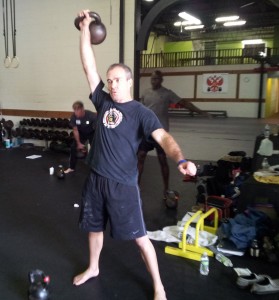 John is a consummate professional and really knows his stuff from a kettlebell and movement standpoint.
I've had the extreme pleasure to work with John as both student and fellow assistant instructor at some recent workshops.
John has a terrific eye for imbalances and knows the right cues to get you moving in the correct direction.
If I know someone in John's area needing instruction, I won't hesitate to recommend that they contact John at "Bair Knuckle Strength" for help. - John Lauber / Exton, PA, US
"Top Notch Instructor" - 10/10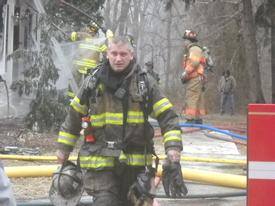 Having both trained and worked with John, I can say without fear of contradiction that he is one of the most talented and dedicated fitness professionals that I have had the pleasure of collaborating with.
His industry knowledge combined with his passion to help his clients become healthier, stronger, and more confident make him an ideal person to consider for training and coaching.
If you are serious in your desire for a healthier all around lifestyle, do not hesitate to contact him. - Dan Kerrigan / Coatesville, United States
"Great coach!" - 10/10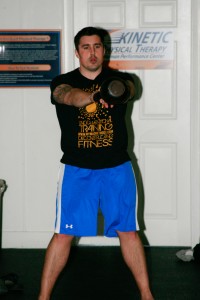 John's enthusiasm and attention to detail really put him in a league of his own.
I had the opportunity to work with John this past week, and I left thoroughly impressed with his knowledge, technique, demeanor, and ability to TEACH.
Thanks for working with me, and teaching me some new stuff along the way!
Highly recommended! - Nick Hoffmann / Matamoras, USA
"Excellent Instructor" - 10/10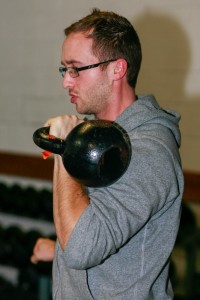 I've had the pleasure of working with John in Exton, Pa for my RKC in September.
I can honestly say he's one of the most patient, kind and knowledgeable trainers I've met in my 8 years as a fitness professional.
I would highly recommend John for someone seeking a body transformation or prepping for their RKC. - Jason Zawodniak / Pittsburgh, US
Ready? Click Here and Schedule your FREE Trial!!!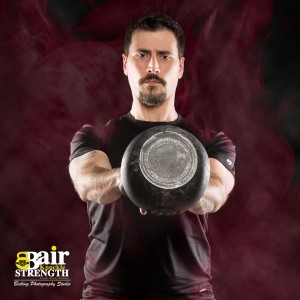 Be Well,
                John Bair
Move Stronger. Live Longer.